UPDATE: Officials say BVSPCA animals up for adoption, one in critical condition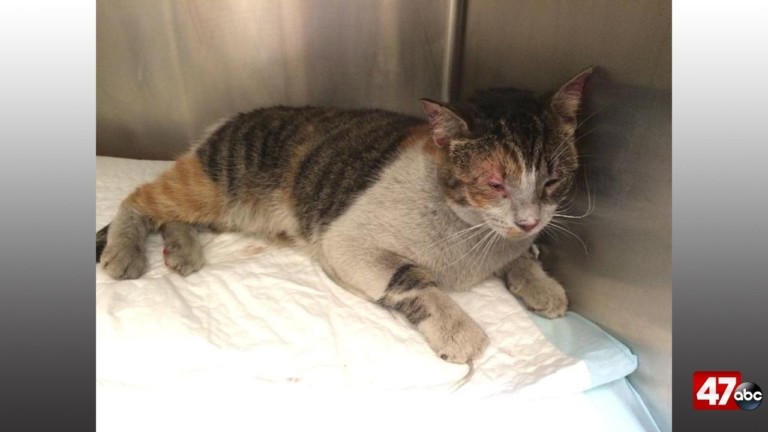 After a crash on Sunday caused a fire at a New Castle SPCA facility, animals have are now housed in other facilities around the state.
On July 9, a vehicle crash damaged the New Castle Campus of the Brandywine Valley SPCA, in New Castle. Brandywine Valley SPCA officials say that most of the fire victims have been placed up for adoption, but one cat remains in critical condition in the a veterinary hospital. According to the BVSPCA, nearly 100 animals were moved to the Dover and Georgetown Campuses after the fire, in efforts to find homes for them.
Officials report that the cat in critical condition, Harmony, was housed in the area behind the vehicle point of impact which caused smoke inhalation and burns to her pads and face. Harmony was reportedly on oxygen and IV fluids initially, but is now on only a feeding tube to help rebuild her strength. The other surviving animals did not received significant injuries. The BVSPCA CEO, Adam Lamb, says that "Thanks to an amazing response from the community and our friends in animal welfare to adopt or transfer animals that were in our other facilities at the time of the fire, we've been able to open space and move all of the adoption candidates from the fire into in our other campuses."
The BVSPCA facility in New Castle continues to be closed. Officials say rebuilding efforts began on Sunday, and the veterinary clinic will be a longer term building project. There is not a timeline for partial re-opening at this time.
The organization's biggest need right now is support to recover from the financial impact of the fire, such as medical treatment and temporary housing costs as well as lost revenue from the clinic that funded the organization's work. Donations can be made at https://fundly.com/bvspca-new-castle-campus-fire