Police: One arrested after attempted Salisbury traffic stop leads to chase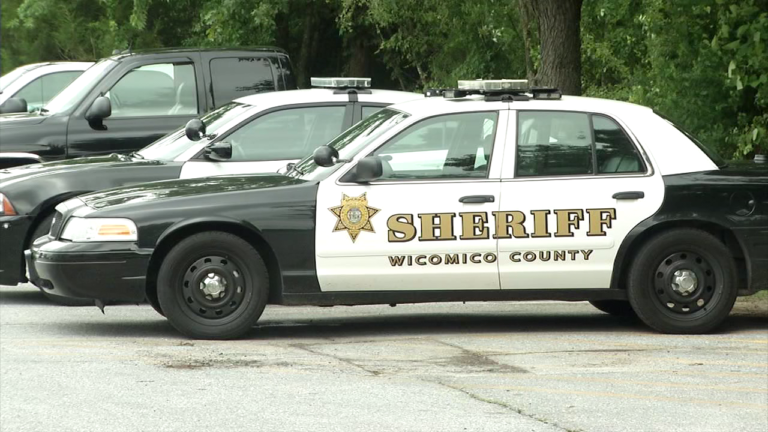 Deputies arrested a man who they say he led authorities on a chase, after he reportedly almost hit a patrol car in Salisbury.
The Wicomico County Sheriff's Office says that they tried to stop a driver just after 2:30 AM on Salisbury Boulevard, after he attempted to get away from a deputy, while almost hitting the deputy's patrol car, on Tuesday. Authorities later identified the driver as 21-year-old Eric Spriggs Halton of Hockessin, DE.
According to the report, Halton came on to Salisbury Boulevard from Milford Street without yielding for the deputy, who he almost hit in the process. Authorities say while a deputy tried to stop Halton, he then took off while swerving on Salisbury Boulevard, before turning onto Bateman Street where he jumped the curb and hit and "Do Not Enter – One Way" sign. Law enforcement reports that Halton then headed in the wrong direction, while trying to avoid the deputy. After turning on to property of James M. Bennett High School on College Avenue, officials say Halton crashed through a fence. The chase reportedly ended when Halton jumped out of the vehicle, and tried to flee from the deputy on foot.
Deputies ultimately located Halton and arrested him. During the arrest, a deputy says that they smelled a strong odor of alcohol. Once back at the Wicomico County Sheriff's Office, Halton submitted to a breathalyzer test which resulted in a breath sample of 0.12.
Halton was charged with attempt to flee and elude, attempt by driver to flee police by fleeing on foot, driving under the influence of alcohol per se, driving while impaired by alcohol, failure to remain at the scene of a property damage accident, failure to obey a traffic control device, negligent driving, reckless driving, failure to stop for a stop sign, failure to drive right of center, driving wrong way on a one-way street, unsafe lane changing, failure to control speed to avoid a collision, driving vehicle on a sidewalk, and driver failure to yield the right of way at an intersection yield sign.
He was issued multiple citations, and later released pending a future court date.