Commissioner Goodell fan forum at Raven's Sunday staduim practice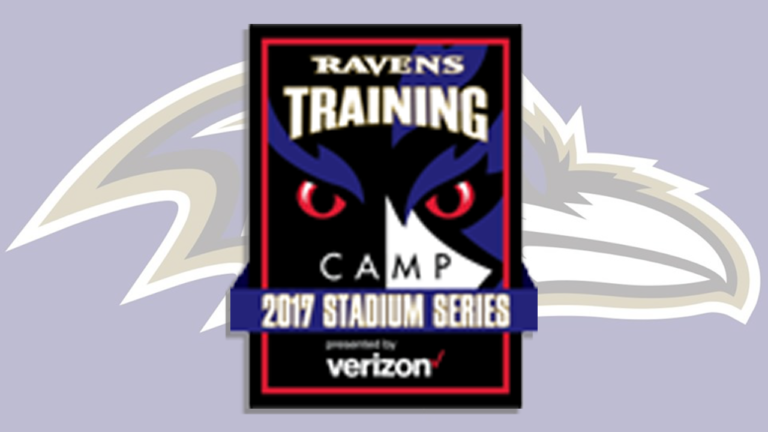 This coming Sunday (July 30), the Baltimore Ravens will hold a 6 p.m. free and open practice at M&T Bank Stadium, featuring their fourth annual Fireworks Night, an event highlighted by post-practice autographs for children and a fireworks/laser show.
Additionally, prior to the start of practice, NFL commissioner Roger Goodell will be in attendance to conduct a fan forum with over 100 Ravens season ticket holders. Joining the commissioner will be Ravens president Dick Cass, general manager/executive vice president Ozzie Newsome, former Ravens RB Jamal Lewis and G Edwin Mulitalo, former Baltimore Colts RB Lenny Moore and local youth football players.
As a reminder, the practice will also include family-friendly activities, including interactive games, Madden Xbox stations and inflatables. Stadium gates open at 5 p.m. for fans, and parking is $10 in Lots A, B, C, F, G, H, J, N and O.
Commissioner Goodell Fan Forum Information
Who: NFL Commissioner Roger Goodell, Ravens Executives, Over 100 Ravens Season Ticket Holders, Baltimore Football Alumni & Youth Football Players
What: Fan Forum at Ravens' Stadium Practice
Where: M&T Bank Stadium, Club Level (South Side)
When: Sunday, July 30 at 5 p.m.