Biologist: Hurt bald eagle likely male of well-known DC pair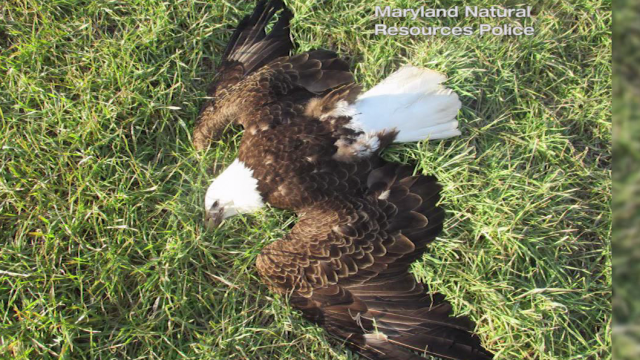 (AP) – A wildlife biologist says an injured bald eagle found in Washington is likely the male of a well-known pair that has nested for years near the D.C. police academy.
Biologist Dan Rauch with the District's Department of Energy and Environment told The Washington Post on Monday that the eagle was not tagged. But he says its weight, talon size and the location where it was found mean the bird is likely Justice, whose mate is Liberty.
The bird was found lethargic and unable to fly Saturday after a heavy rain.
An examination didn't find any obvious fractures or other signs of trauma. The bird will be taken to a center in Delaware for further examination and returned to Washington after it's been cleared.