An inside look at the games at the Delaware State Fair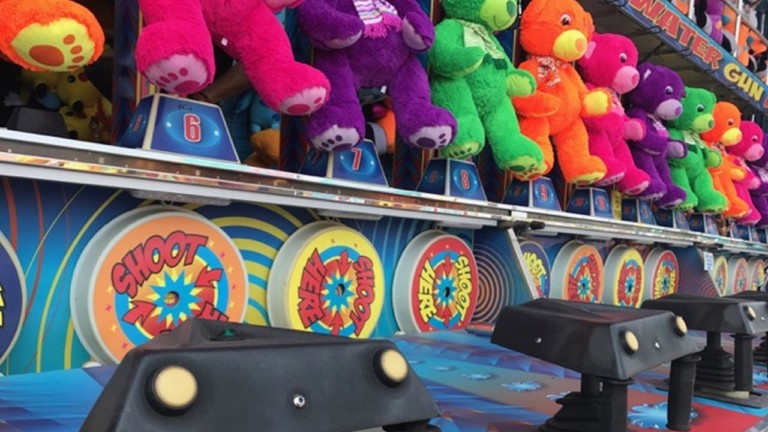 You wouldn't have a full experience at the Delaware State Fair, without playing some of the games with some friendly competition
47 ABC spoke to different game operators so when you come out and play you won't walk away empty handed.
Our first stops was The Big Race, which you play with the folks sitting next to you. The game uses water guns to race a teddy bear. The first teddy bear that makes it to the top first wins.
Dylan Kaetcham, a game operator for The Big Races says, "Whatever you do don't look at your teddy bear, you got to make sure you keep your eye focused on the target.
Next up is the Wacky Wizard game.
Aaron Krever, the game operator, says "You're going to have to loop a ring from the top to the bottom of a spinning coil, without touching the spinning coil."
Krever says if you make contact with the coil, you lose.
"It makes a really loud noise, and you don't want to touch it, and we don't want to hear that" says Krever.
One way of avoiding that loud buzz and winning, is patience.
According to Krever, "It's a game of concentration, as long as you take your time, nice and slow. All you got to do is watch what you're doing."
For a full list of things to do at the Delaware State Fair, click here.