47 ABC tries out the rides at Delaware State Fair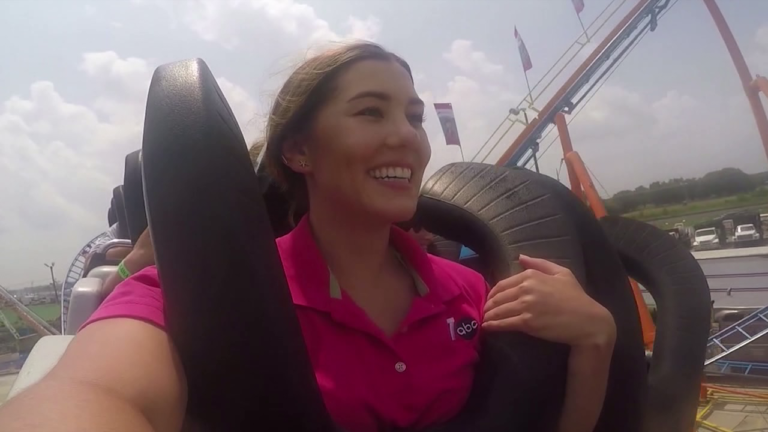 What's a fair without some rides? From the ferris wheel to the merry-go-round, to the roller coaster, the Delaware State Fair definitely doesn't lack in rides.
"You know I think it's not about the number of rides but the quality and capacity of rides. I think we have 54 rides here this year, but of those 54 rides we have a great assortment of children and family rides, and also thrill rides and rides that you normally don't see except at the largest events in the country," says Wade Shows owner, Frank Zaitshik.
The kids absolutely loved it too.
"I like going fast basically. I just like going on roller coasters…it was really fun," say some fair-going kids.
It was all fun and games for everyone until our intern Laura and myself tried out the RC-48.
Zaitshik says it's the second largest portable roller coaster in North America.
"The RC-48 roller coaster here this year, hasn't been here in several years. It's a speed roller coaster, its 165-foot-long by 75-foot-deep and its transported by 6 semi-trailers."
And it definitely has it's ups, I was having a blast, and downs with Laura showing more panic than fun.
So it may not be for everyone but luckily they have rides for the not so adventurous too.
So whatever type of rider you are, they have something for everyone.