UPDATE: Bill aiming to reduce wage gap signed into Del. law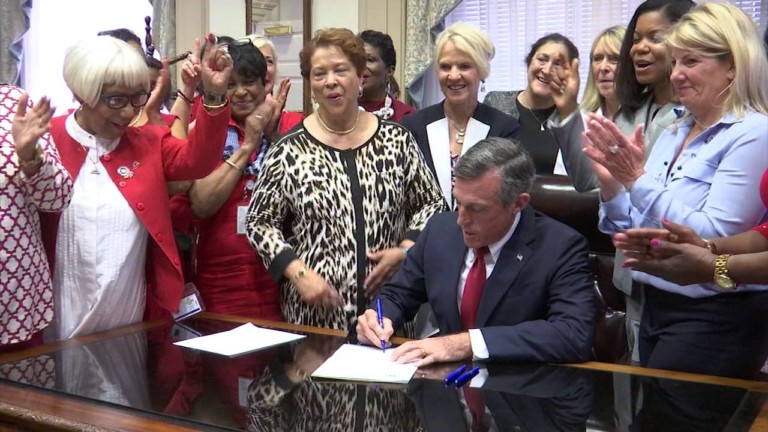 The bridge in the wage gap between men and women may be on its way to becoming smaller thanks to a bill signed into Delaware law on Wednesday.
House Bill 1 bars employers from asking about prospective employees about his or her salary history. It was introduced by House Majority Leader Valerie Longhurst, who says the purpose is to eliminate an underlying wage bias.
According to Representative Longhurst, women in Delaware earn 11 cents less than men on average.
47ABC caught up with Longhurst on Wednesday after the bill was signed into law by Delaware Governor John Carney. She called it one of the proudest days of her career, also adding the work toward pay equality is far from over.
"Some of the argument on the floor was…is this going to make a difference? It won't make a difference today or tomorrow, but it will eventually over time and people don't realize you have to chip away at that wage gap and this is just one extra step," explains Longhurst.
The bill was first introduced in April. It received support from all 13 female legislators in the Delaware General Assembly.