U.S. 13 Dragway Results – Sunday, June 4, 2017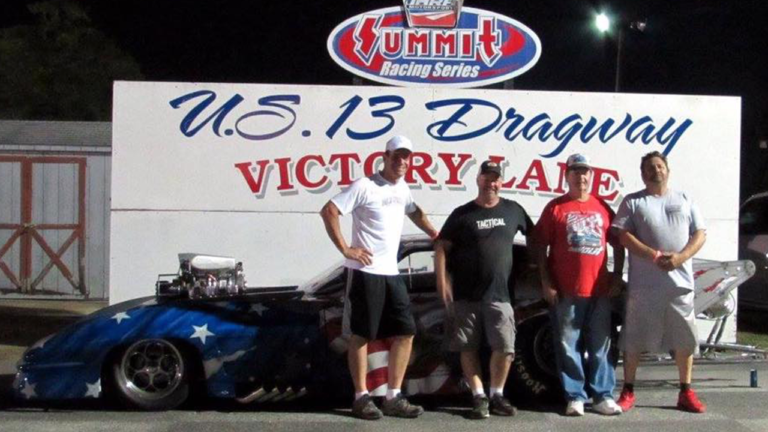 THE MUCH ANTICIPATED JERRY KETTERMAN "SUPER BAD 8" AND $5000 TO WIN TOP ET BROUGHT RACERS FROM A 5 STATE AREA TO THE U.S. 13 DRAGWAY SUNDAY. OVER 200 RACE TEAMS CAME OUT TO COMPETE FOR THE LARGEST PAYOUT OF THE YEAR. IN THE TOP ET FINALS, IT WAS A FAMILY SWEEP AS THE RUSSELL BROTHERS, JERRY & JAMIE PAIRED OFF FOR THE $5000 PRIZE MONEY.
Here is a recap of yesterday's event:
$5000 WIN TOP ET – Jerry Russell Felton DE over his brother Jamie Russell Dover DE.
$1500 WIN BAD 8 Open Body – Steven Boone Ingleside MD over Jerry Birchfield Essex MD.
$1500 WIN BAD 8 Full Body – Doug Farace Towson MD over Kevin Banks Ft. Washington MD.
BAD to the Bone – Doug Farace over Steven Boone
MOD ET – John Myers Glen Burnie MD over Kody Mariner Salisbury MD.
OUTTEN BROS. PRO BIKE – Harvey Powell Felton DE over David Thompson Trappe MD.
STREET – Michael Jefferson Oarsonsburg MD over Gary Stickles Salisbury MD.
HOT ROD – Josh Davis Seaford DE over his cousin Sara Elizabeth Davis Laurel DE.
JR STREET – Angelina Battaglia Elkton MD (No picture).
JR DRAGSTER 1 – Danielle Jayson Donze Felton DE over Cole Foskey Rhodesdale MD .
JR DRAGSTER 2 – Nicholas Bowie Greensboro MD over Hope Clarke Parsonsburg MD