New exhibit reveals life of Salisbury's first surgeon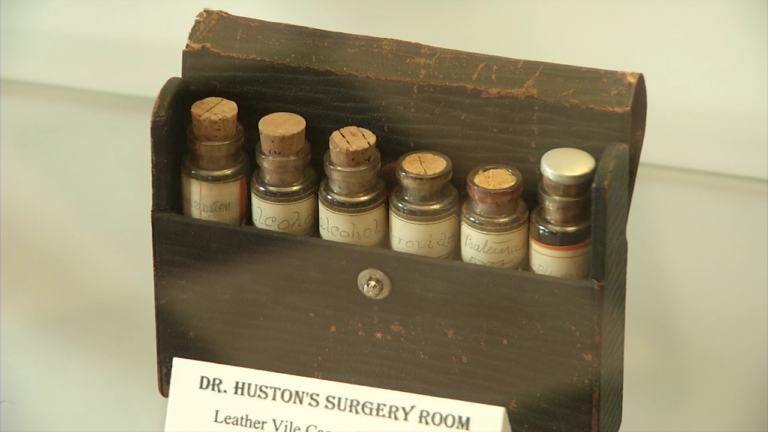 The home of Salisbury's first surgeon is now open to the public.
The ribbon cutting for the Dr. Huston Surgery Room Exhibit was held Thursday.
Curators at the Poplar Hill Mansion recreated Doctor John Huston's surgical room, complete with the furniture and medical tools like saws and drills, that he used in the early 1800s.
Historians say the exhibit allows visitors to compare modern day medicine to that of over 200 years ago.
47 ABC spoke with Sarah Meyers, a curator, who says she hopes the exhibit will attract more students and tourists.
"We're hoping to work with Wor-Wic and do classes with them, with Wicomico county tourism, and put together a whole heritage package to entice more people to this area for tourism which of course will draw in more business," Meyers said.
The exhibit is permanent and the museum is open every Sunday, for free tours from 1 to 4 PM, or by appointment.