Del. Carozza talks about end of MD legislative session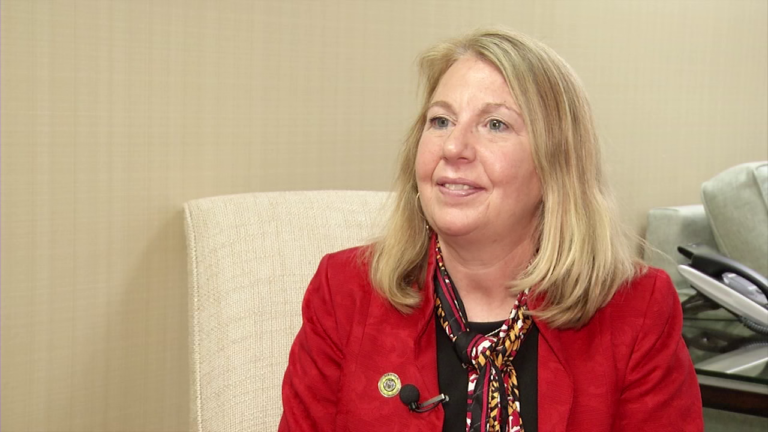 Area business leaders got to hear from Maryland Delegates and State Senators at Tuesday morning's legislative Breakfast.
The legislative breakfast was held at Wor-Wic Community college where all members of Districts 37 and 38 were invited to give an update on what happened in the 90 day legislative session that ended in April.
Delegate Mary Beth Carozza says there were several key legislative topics discussed–especially the paid sick leave bill.
Carozza says area employers had many concerns regarding the bill which has been vetoed by Governor Hogan.
Although the bill has been vetoed, she insists that the delegation and Governor Larry Hogan "are for" paid sick leave if they can work it out so it's fair to the employer and the employee.
"Governor Hogan vetoed the bill. Now we have this summer to work through a bipartisan strategy on this bill. There are some very important work sessions coming up," Carozza said.
"When we come back in January, we hope enough good work has been done on this that the Governor's veto will be sustained and we can move forward with a bipartisan paid sick leave bill."
There is a work session happening at the University of Maryland Eastern Shore Thursday morning.
Delegate Carozza also said healthcare was a big topic and that the area delegation is waiting to see what happens on a federal level regarding the replace and repeal of the affordable care act.