Arlington man cited after boat runs aground in Sinepuxent Bay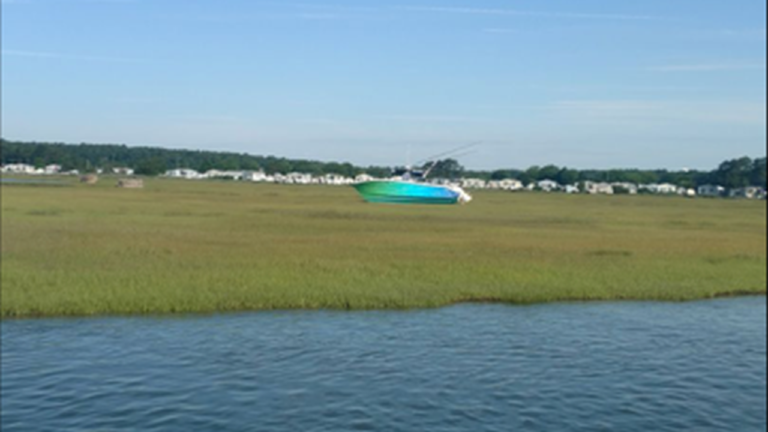 Maryland Natural Resources Police say that they received a call on Sunday morning about a boat hard aground on a section of marsh just south of Snug Harbor in Sinepuxent Bay.
Police say a caller reported that the boat was full and the vessel lights were flashing on and off. Officers reportedly found a 28-foot Hydrosport boat with twin outbards about 40 yards from the water's edge with no one on board.
NRP officers, Worcester County Sheriff's Deputies and members of the Berlin Fire Company started trying to find the people on the boat through a land and water search.
Maryland State Police helicopter, trooper four was also called in for an aerial search. Three people were reportedly found almost right away. The other five were found during a search.
Police say the operator of the boat, 46-year-old Stephen Hadley of Arlington, VA, failed field sobriety tests and did not take a breathalyzer test.
He was arrested and issued four citations for operating a vessel while impaired.
Police say the boat was taken from the marsh on Monday.