US 13 Dragway 3rd Annual Bike Brawl Results – Sunday April 30, 2017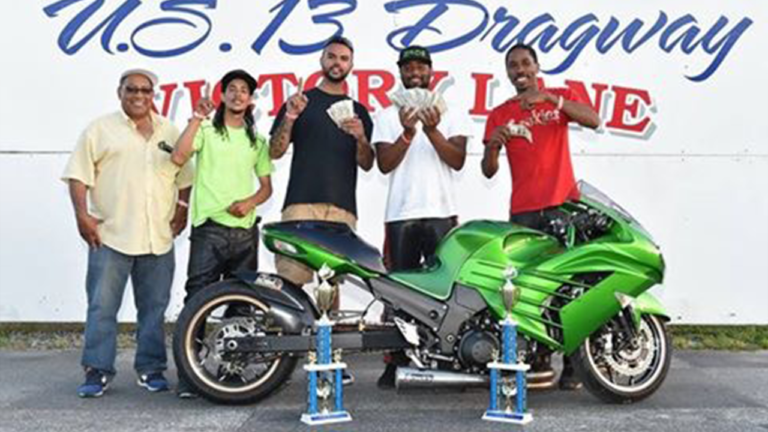 After a long day at the Dragway, the 3rd Annual Bike Brawl presented by Outten Bros Furniture of Salisbury is in the books!
75 Riders showed up to try an grab the $2000 top prize! Riders from Maryland, Delaware, Virginia, Washington DC, Pennsylvania and New Jersey were on the property!
Here is yesterday's winners:
Top – win- Ben Parks, Salisbury. RU – Michael Dilorenzo, Frederick, De.
Mod- David Hornsby, Delmar. Ru- Kody Mariner, Salisbury.
Pro Bike- Jeremy Brown, Staford, Va. – Ru. DJ Lockwood, Berlin.
Pro Bike Bad 8 – Jeremy Brown, RU – James Farmer, Ellendale.
Street- Michael Jefferson, Parsonsburg – Ru- Ronn Carey, Dagsboro.
Hot Rod – Vernon Kirkenfown, Smyrna. Single run.
Jr. 1 – Cole Foskey, Rhodesdale, RU – Danielle Donizetti, Felton.
Jr 2- Brett Holston, Felton, RU – Vance Usilton, Salisbury.
Jr Shoot Out- Brett Holston, RU- Cole Foskey.