Trump's proposed cuts to SNAP could affect thousands on Delmarva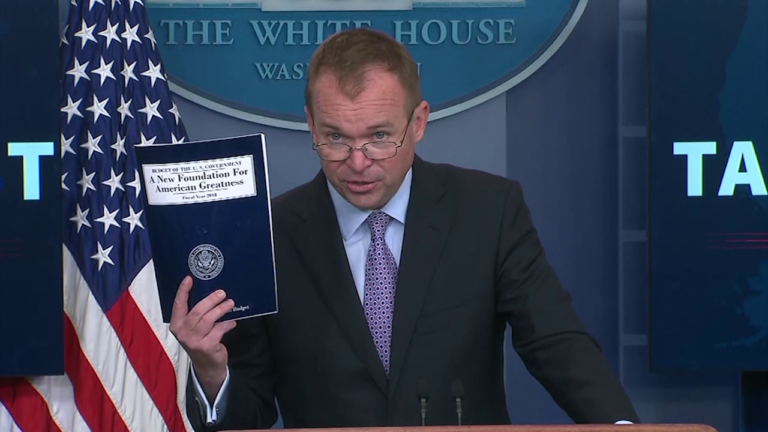 President Donald Trump unveiled his proposed budget Tuesday, naming it "A New Foundation for American Greatness."
In it, President Trump seeks many cuts to a variety of programs including food stamps, which could affect thousands of people on Delmarva.
"Nearly 45,000 eastern shore residents are food insecure, which means they do not know where their next meal is coming from. Of that 1 in 5 are children so nearly 15,000 children don't know where their next meal is coming from, so it's a pretty staggering number," explains Jennifer Small.
Small is the Managing Director for Maryland Food Bank Eastern Shore. She tells 47 ABC that Trump's proposal to cut funding to the Supplemental Nutrition Assistance Program (SNAP) by 25 percent over the next ten years would be detrimental to those that depend on it.
"They are individuals that are trying to make ends meet and are really strapped to spread the value of a dollar to be able to meet all of their expense needs, as well as their food needs to feed their families."
Small says SNAP supports the working poor and while they will likely be the ones who suffer most, she believes the Maryland Food Bank will also struggle.
"If the proposal of 25 percent of SNAP over the next 10 years actually takes place it's going to be very detrimental to Maryland Food Bank. We're going to be looking to tap into resources that are already exhausted at this point to be able to meet a greater need," explains Small.
On Tuesday night 47 ABC took that concern to Maryland's 1st district Rep. Andy Harris.

He explains, "The food stamp program is one of the programs that grew the most in the last recession and honestly it never got dialed back after the recession. So we have to look at ways to cut some of those mandatory programs like food stamps, including having work requirements for able bodied adults who get the assistance from food stamps."
Harris also said that federal taxpayers expect those who rely on government programs, "seek jobs, train for jobs, and get jobs," saying himself that that is not asking too much.
While the Maryland Food Bank is urging legislators to keep the federal limits where they are. Small says it's important for the community to rally together and hold Congress accountable.