Investigation into Salisbury vehicle break-ins results in six arrests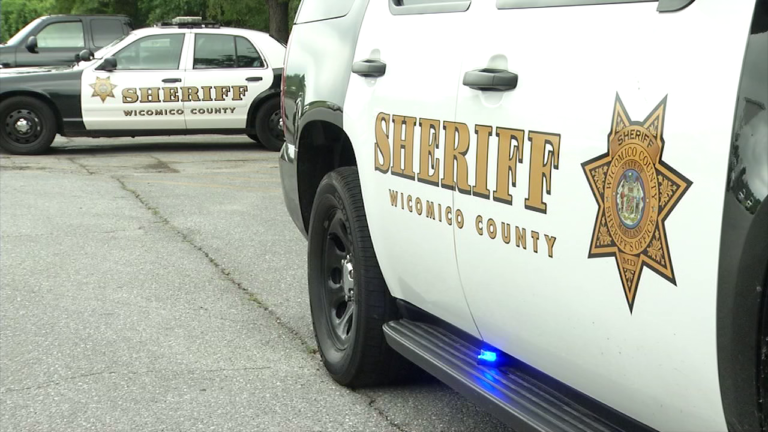 The Wicomico County Sheriff's Office says multiple suspects have been arrested in connection to thefts from unlocked vehicles in the area of Nanticoke Road and Pemberton Drive.
Officials say in May alone, approximately 20 reports of thefts from vehicles have come in from the neighborhoods in this area. Detectives investigating these thefts say they developed three initial suspects: Major Purnell Jr., 32, Brent Kirby, 24, and Kendrick Corbin, 29, all of Salisbury.
On Saturday, the Wicomico County Sheriff's Office Criminal Investigation Division executed a search and seizure warrant at a Salisbury apartment where detectives say they found Purnell and recovered multiple items that had been reported stolen in vehicle break-ins. Purnell was taken into custody and charged with various theft and rouge and vagabond charges, along with unauthorized removal of property and possession of a controlled dangerous substance.
On Monday, police say they received a report that Kirby was spotted in the area of Patriot Drive at approximately the same time as a call came in that a tablet was stolen from a car there. Detectives tracked Kirby to an apartment where they reportedly saw the tablet outside of the apartment's front door. Officials say detectives entered the apartment and found Kirby hiding under a bed.
Kirby was arrested, along with Tyrique Beckett, 18, and Lymayia Tratayshia Williams, 18, both of Salisbury, who were also in the apartment. Officials say both Beckett and Williams had warrants out for their arrests, with Beckett reportedly giving authorities a false name before his arrest. Detectives say they located various items in the apartment that had been reported stolen from vehicles. Kirby is charged with several theft and rouge and vagabond charges, along with two firearms charges and possession with intent to distribute narcotics.
Also on Monday, detectives arrested Kendrick Corbin, who was wanted on charges in Somerset County in addition to his status as a suspect in the vehicle break-ins. He is charged with numerous charges of theft and rouge and vagabond, along with unauthorized removal of property and unlawful taking of a motor vehicle.
The Sheriff's Office says their investigation additionally resulted in the arrest of Hermione Strand, 37, of Salisbury, on an arrest warrant for charges unrelated to the break-ins.
All suspects were transferred to the Wicomico County Detention Center, officials said.
Anyone who has had a vehicle broken into and has not yet reported it, or who has more information on this case, is asked to contact the Wicomico County Sheriff's Office at 410-548-4891 or Crime Solvers at 410-548-1776.