Georgetown man arrested in connection to assault of man with cerebral palsy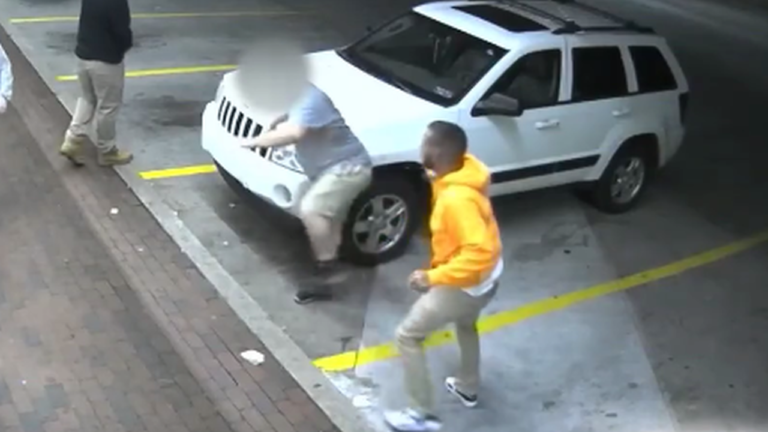 A Delaware man has been arrested in connection to the assault of a man with cerebral palsy captured on surveillance video outside of a 7-Eleven in Pennsylvania, the West Chester Borough Police Department announced.
Georgetown resident Barry Baker, 29, formerly of Coatesville, Pa., was arrested and charged with assault, ABC sister-station WPVI reports.
The incident happened outside of a West Chester 7-Eleven in the early morning hours of May 10th, WPVI reports. Surveillance video of the assault became viral after it was released on Monday, racking up more than one million views on the 6abc Action News Facebook page alone.
The video shows the suspect imitating the victim's condition before striking him in the face and walking away.