Galbraith announces run for Congress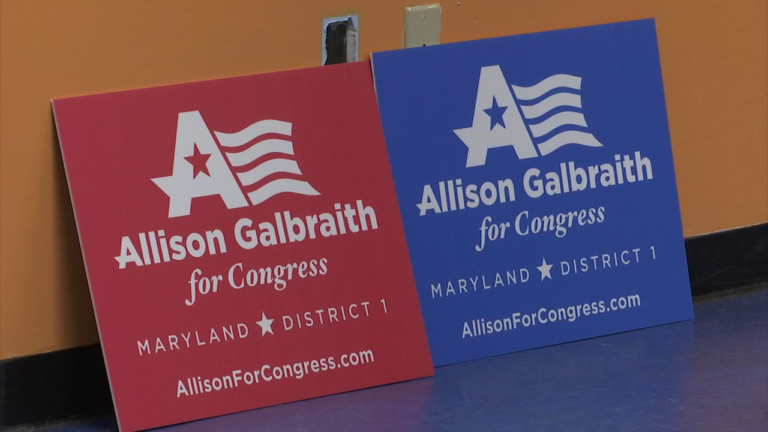 Allison Galbraith has announced her candidacy for the Democratic Party in Maryland's First Congressional District. She is the first to challenge incumbent Republican Andy Harris for the 2018 election.
Galbraith cites her professional past as the reason for her ability to succeed in congress. The Bel Air native owns a small business and has worked with the Department of Defense specializing in streamlining.
The top priorities listed by Galbraith were healthcare, education and the economy, and she says she is ready to fight for the people.
"I will fight for people. I'll fight for this district. I'm going to fight for the people who have their health insurance attack, I'm going to fight for the people who have their jobs under attack. I'll fight against Andy Harris trying to take anything from anybody in this district because the working Americans live here. We deserve better."
During her hour-long meeting with locals at the Richard Hazel Youth Center, Galbraith zeroed-in on Rep. Harris, saying he has been "lying to us" when discussing healthcare, citing Harris' voting record on the Affordable Care Act.
Galbraith is for a single-payer universal healthcare system, saying that Obamacare needs to be repaired, not repealed.
For more information on Galbraith log on to her campaign website, Allisonforcongress.dot.com.