Flags fly high in Delaware to honor Cpl. Ballard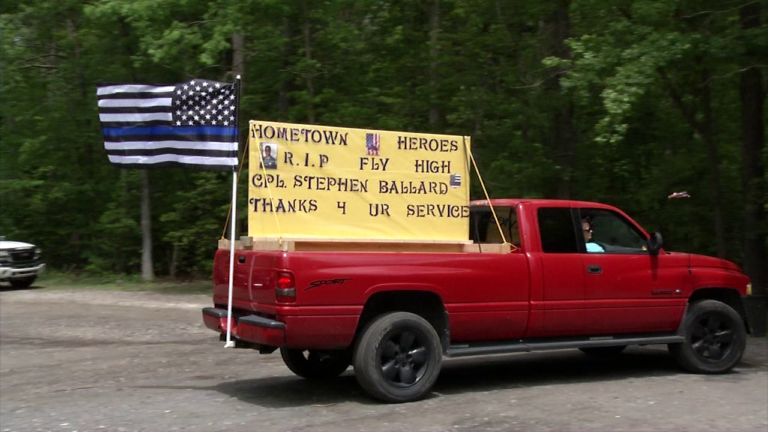 On Sunday, a group of Delawareans paid their respects to fallen Delaware State trooper Cpl. Stephen Ballard with a flag run.
This group called Hometown Heroes drove all the way up to the Wawa in Bear where Cpl. Ballard lost his life from Ellendale.
American flags on the back of their trucks flew high with a billboard honoring the fallen trooper.
Along the way others joined them with a stop at Delaware State Police Troop 2 to give flowers and donations for the family.
They say it's something they do for our everyday heroes.
Michelle Wiley, Hometown Heroes president, says, "We do a lot. We do awareness for the officers, the military, the firemen. We just did Jake Slater even autism and cancer awareness."
The group tells 47 ABC it's all about raising awareness for our local heroes and different causes while also showing support to those who sacrifice their lives everyday.