Suspect in Caroline County sexual assault of a juvenile located on flight in Atlanta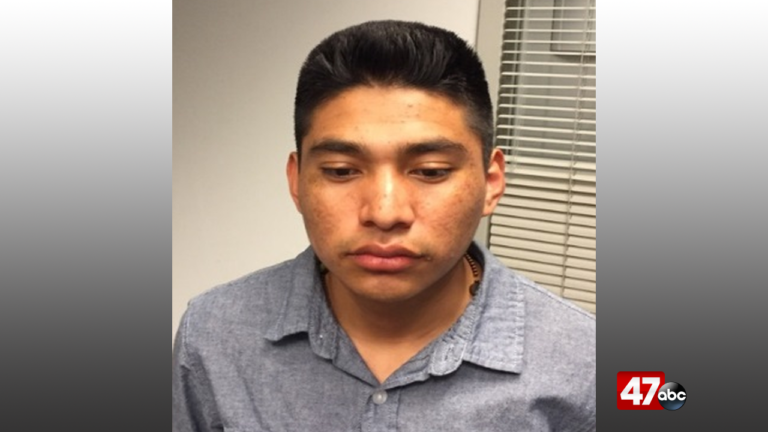 The Caroline County Sheriff's Office says a suspect who was wanted in connection to a reported sexual assault in Marydel on Tuesday is now in custody after he reportedly fled Delmarva and was located in Georgia early Wednesday morning.
Officials say deputies responded Tuesday to a report of a sexual assault of a juvenile in Marydel. From talking to the victim and her family members, investigators developed 19-year-old Sergio Leodan Morales Soto of Hartly, Del. as a suspect.
Police say deputies immediately began searching the area for Soto. Law enforcement was not able to locate Soto Tuesday night and prepared a bulletin with his information to send out to other agencies.
On Wednesday, police say members with ICE Homeland Security Investigations discovered that Soto had reportedly boarded a flight at BWI in the early morning hours. Investigators found that Soto's flight landed in Atlanta at the Hartsfield-Jackson Atlanta International Airport and that his connecting flight was delayed due to severe weather in the Southeast.
ICE Homeland Security Investigations agents arrested Soto as he was aboard the grounded connecting flight, officials said. Police say Soto is currently in the custody of Georgia law enforcement while he awaits extradition back to Caroline County.
ICE spokesman Bryan D. Cox confirmed that Soto is a Guatemalan national unlawfully present in the United States. Officials say an immigration detainer has been filed against Soto pursuant to felony charges he faces in Caroline County.
Soto is charged with first and second degree rape, sex offense of the first, second and third degree and second degree assault.
The Caroline County Department of Social Services, Caroline County State's Attorney's Office, Maryland Department of Transportation Authority Police and Delaware State Police all additionally provided assistance in this case.