Natural Resources Police recover 87 poached striped bass over two nights of surveillance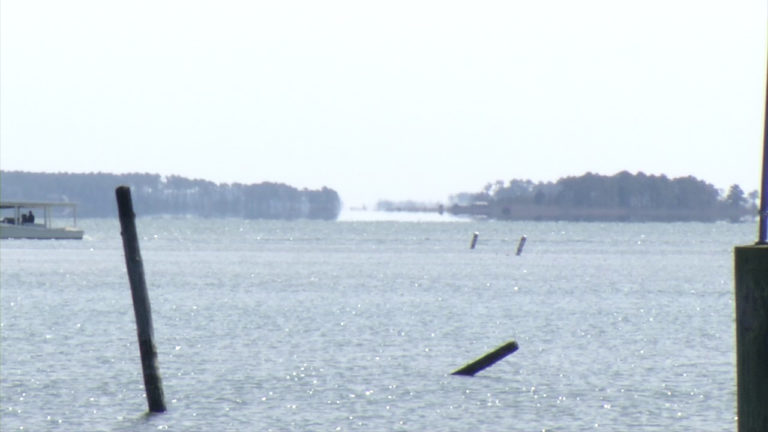 The Maryland Department of Natural Resources says nine men were charged with possessing striped bass in a closed season during a two-night surveillance operation on Saturday and Sunday in Dorchester County. Natural Resources Police recovered 87 striped bass in total, officials said.
On Saturday night, a Natural Resources Police officer reportedly observed four men catching striped bass on Fishing Creek Bridge on Hoopers Island Road. After catching the fish, the men allegedly hid them in storm drains on the bridge. Officials say the officer recovered 14 fish and charged the following men with possessing striped bass in a closed season: 34-year-old Juan Manuel Bravo of Hyattsville, 26-year-old Emerson DeJesus Vargas Campos of Riverdale, 22-year-old Jairo Dario Ramierez of Upper Marlboro and 23-year-old Elmer Antonio Castillo Araniva, also of Upper Marlboro.
On Sunday night, officers say they again witnessed people catching and keeping striped bass. Five men allegedly placed striped bass into the trunk of an SUV. Police say they pulled the vehicle over and found 73 striped bass stuffed into a duffel bag. Officers charged 20-year-old Kevin Wilfredo Portillo Lopez and 19-year-old Steven Antonio Cabrera, both of Riverdale, 20-year-old Paris Benjamin Lizano Molina of New Carrollton, 21-year-old Ariel Maur Sagastizado Sanchez of Hyattsville and 21-year-old Joel Antonio Portillo Ramierez of Cheverly with possessing striped bass in a closed season.
Officials say all nine men have a June 28th court date in Dorchester County District Court. If convicted, each man could face a fine up to $1,500.