More than 150 firefighters battle blaze at College Park construction site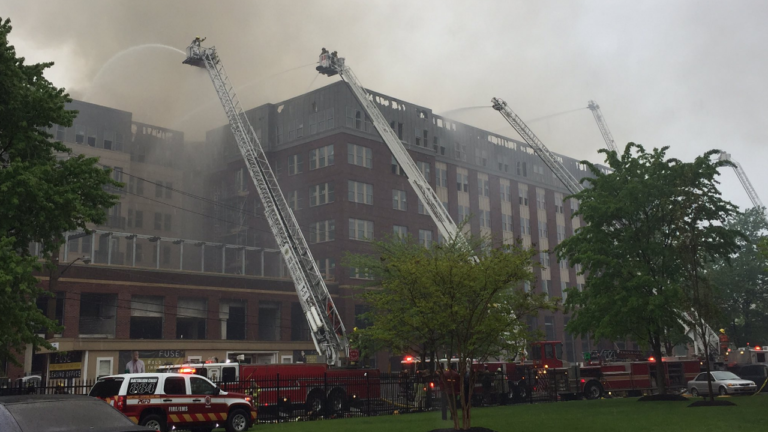 (AP) – More than 150 firefighters are battling a blaze in a six-story building under construction near the University of Maryland.
Prince George's County Fire/EMS Department spokesman Mark Brady says the fire broke out Monday morning on the fifth floor of the building in College Park. Construction workers in the building at the time were able to escape safely and Brady says only one minor injury to a firefighter has been reported.
Video from the scene shows thick plumes of smoke rising from the building.
Brady says firefighters from neighboring jurisdictions are helping and filling in at empty stations nearby.
University of Maryland officials tweeted that the school was closing Monday afternoon because of poor air quality. Residents of a neighboring apartment building were moved to a community center a few blocks away.