Local collegiate artist wins scholarship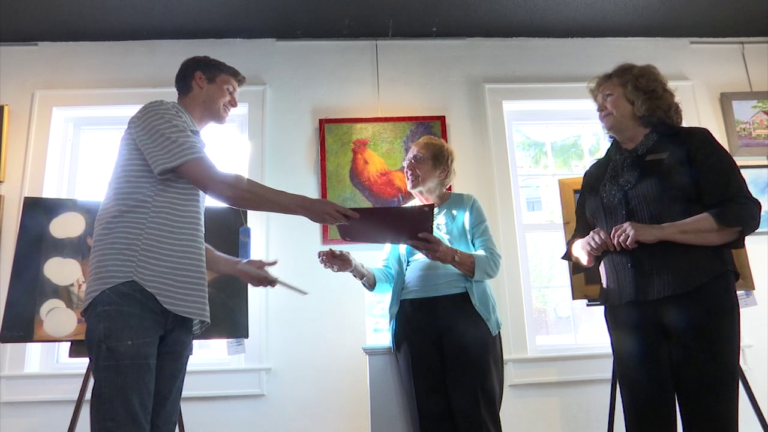 After his oil painting was awarded an honorable mention in the Worcester County Arts Council's art competition in Berlin, 22-year-old junior at Salisbury University Reeves Dark was honored with a $1,500 scholarship for his work in art.
The award was named in honor of the late Jim Falcon, former member and President of the County Art Council.
Dark says growing up he could never dream of making images come to life, and that he did not know where to begin.
"I've always been really interested in art and I've always looked up to people who were good at art, and I had always thought that being good at art was an unachievable goal."
Reeves began drawing at 16 as a sophomore in High School. A local painter and assistant art teacher,, Dave Simpson, helped convince Reeves to go to Salisbury, something he says was a big turning point for his art career. When he realized his talent he went all in, not settling for anything but his best.
"I just really wanted to be good, so I didn't settle. I really pushed myself until I was proud of what I was making… At this point I was pretty confident in the body of work that I had and just thought I'd give it a shot."
The graphic design major befriended Patrick Henry, an eastern shore artist for over 50 years. Henry was the voice that mentored Reeves and taught him to take his passion and use it as instrumental recreation rather than a career.
"He really put me on the path of not worrying about not so much about being commercial and really pouring my heart into painting."
Dark says he models himself after Andrew Wyeth and usually displays his work at the Art League of Ocean City, with his latest work at Fulton Hall in Salisbury.
"I really just appreciate just how encouraging this area is of the arts in general."