Life Crisis Center brings awareness to local child abuse issues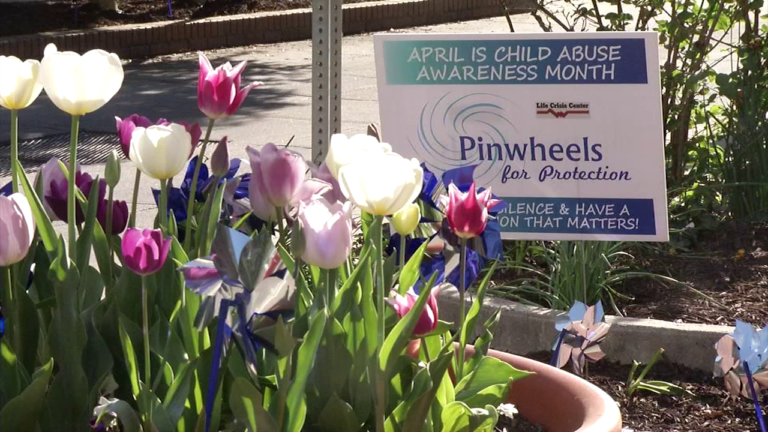 April is Child Abuse Awareness Month and here on the lower shore the Life Crisis Center is trying to get the word out about child abuse occurring locally.
It all started with a pinwheel planting around the city of Salisbury with each pinwheel representing a child that's been abused.
Tuesday night, they held a silent auction at the Brick Room with all proceeds going to their child therapy program, which provides treatment for victims of child abuse.
Something that Executive Director for the Center, Michele Hughes, says is a very real issue on the Eastern Shore.
She says, "Last year we treated 370 children in the three counties of the lower shore that were affected by child abuse. The three counties of the lower shore have the three highest rates of child abuse in the state and that's not what we think, that's what the Center for Disease Control say."
She adds, they're not just trying to raise awareness but ultimately find ways to prevent it all together.
The Life Crisis Center is holding more events until the end of the month, finishing off with a 5K run/walk on April 30th.