Laurel church hosts 6th annual helicopter egg drop event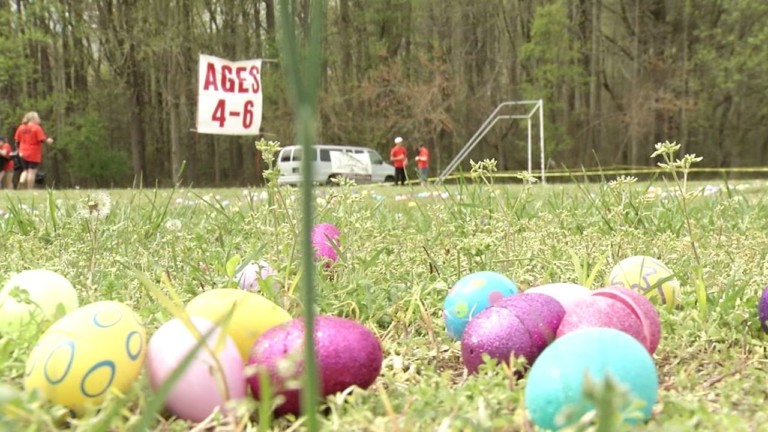 Many Easter egg hunts are going on around Delmarva. In Laurel, one Easter egg hunt was quite unique, as a helicopter flew by and dropped thousands of eggs from the sky.
Pastor Tim Dukes at the Central Worship Center in Laurel tells 47 ABC this Easter egg drop attracts thousands and has been going on for six years.
We are told this event was held as an outreach to the community.
30,000 eggs are dropped. Pastor Dukes says it takes some time to organize all of these eggs.
"We usually start about 6 weeks before Easter collecting the candy and then we spend two weeks stuffing the eggs and getting ready for them. We buy the eggs and our church buys the candy and we spend a couple of weeks stuffing eggs taping them," Pastor Dukes tells us.
One volunteer, Grant Ward, has been volunteering since the event first started six years ago.
Ward says the egg drop event has grown tremendously.
As they are expanding the event, Ward says they hope to reach out to as many members in the community to create a sense of unity.
We are told the event was inspired from a similar helicopter egg drop in Virginia.