DSP investigating fatal Delmar crash involving SUV and tractor trailer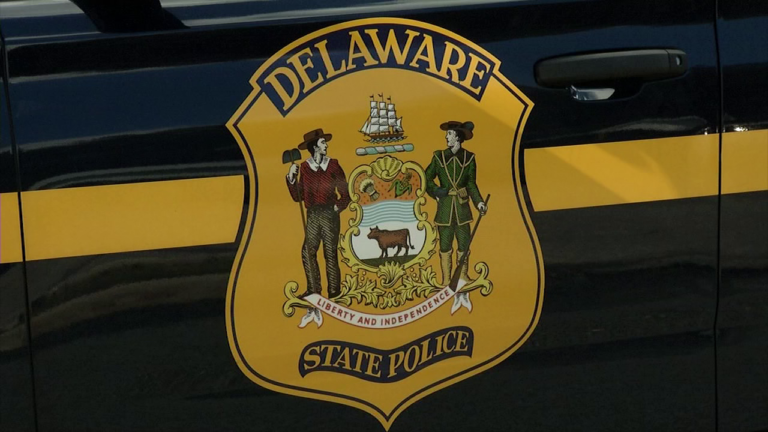 UPDATE: Delaware State Police continue their investigation into a fatal accident on Pepperbox Road at Whitesville Road in Delmar.
On Thursday shortly after 12:43 PM, a 2002 GMC Yukon traveling southbound on Pepperbox Road struck a tractor trailer traveling westbound on Whitesville Road when the driver of the Yukon failed to stop at a stop sign at the intersection, police said.
The driver of the GMC, identified as 35-year-old Rebecca L. Allen of Millsboro, was pronounced dead at the scene. Police say she had been properly restrained in her vehicle.
The tractor trailer driver, a 32-year-old man, was not injured, officials said.
According to police, there is no indication of alcohol or drugs being a factor in this crash.
Whitesville Road at Pepperbox Road was closed for about four hours Thursday afternoon.
——
A fatal crash involving a tractor trailer and a truck has halted traffic at Whitesville Road at Pepperbox Road in Delmar, officials said.
Delaware State Police are currently on the scene of the crash that happened at around 12:43 PM Thursday. Police say the driver of the truck was pronounced dead at the scene.
Police are advising commuters to take an alternate route as the area remains closed off for an investigation. More details will be released once the investigation is concluded, officials said.