Building destroyed by fire at Dukes Lumber in Laurel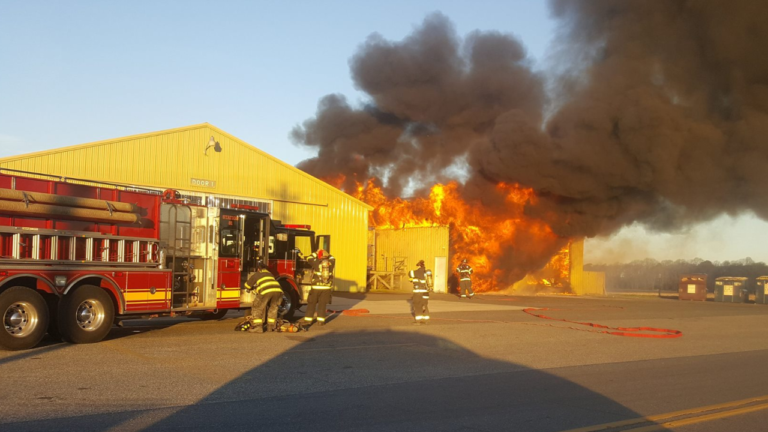 A building at a local lumber company in Laurel has been declared a total loss after a fire Monday morning.
Fire officials say crews responded to Dukes Lumber Company off of Sycamore Road at around 7 AM. It took firefighters with the Laurel, Blades, Georgetown and Sharptown fire departments approximately one hour to control the fire.
A mechanic was reportedly welding inside a garage when sparks flew onto a flammable oil and ignited. The mechanic escaped unharmed, but the garage building was destroyed. No one was injured, officials say.
The Delaware Office of the State Fire Marshal estimates the fire's damages at approximately $200,000.
The owner of Dukes Lumber Co. says they will remain open today despite the fire.