Amateur photographers helping with eagle research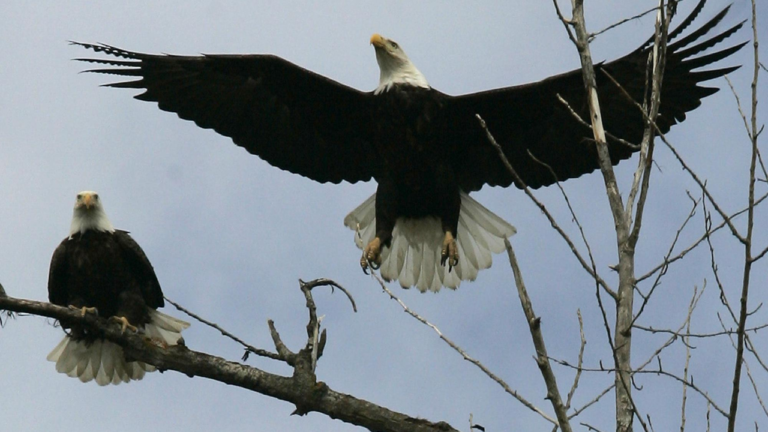 (AP) – Amateur photographers are helping scientists keep better data on the Chesapeake Bay's resurgent bald eagle population.
The Center for Conservation Biology at the College of William and Mary says photographers are helping keep better track of eagles thanks to easier-to-read bands put around a bird's leg.
The CCB said it started using easier-to-read bands in 2007, which have a large letter and number combination and can be read using scopes or long-lens cameras.
For decades, scientists used aluminum bands for decades that had lengthy codes and could only be read up close.
The CCB said information passed on by photographers is helping scientists estimate demographic rates and track movement patters.
Those with images of banded eagles can send them to infoccbirds.org