UPDATE: Suspect arrested in Tuesday shooting additionally charged for Monday night shooting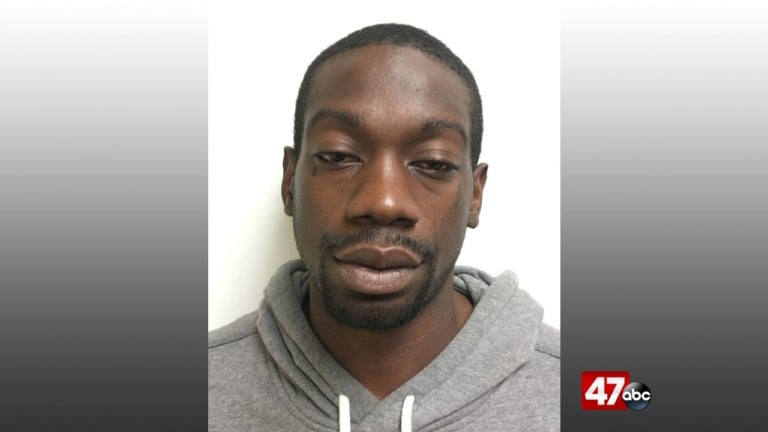 Salisbury Police and Maryland State Police say their investigations into the February 27th and 28th Salisbury shootings where two male victims were shot in the face and neck have resulted in the arrest of a suspect.
Through witness interviews and collection of evidence, detectives identified 27-year-old Jermel Lee Moss as a suspect in both shootings. An arrest warrant was issued for Moss and members of the Capitol Area Regional Fugitive Task Force arrested him Thursday morning in Salisbury.
Moss is charged in both shootings with attempted first and second degree murder, first and second degree assault and reckless endangerment. He also faces charges of wearing and carrying a weapon and handgun in a vehicle, illegally possessing a regulated firearm, using a firearm during a violent crime, firearm possession with a felony conviction and illegal possession of ammo. He has been transported to the Wicomico County Detention Center pending an initial appearance before a District Court Commissioner.
According to Maryland State Police, the first victim is identified as Troy Smiley, shot in the area of the 1000 block of East Road at around 11:30 Monday night. He was transported by ambulance to Peninsula Regional Medical Center, and later flown by helicopter to Shock Trauma in Baltimore where he was treated for his injuries.
Officials say the victim in Tuesday morning's shooting is still hospitalized and being treated for his injuries, reportedly a gunshot wound to the neck. After being shot near Middleneck Drive, the victim was allegedly able to drive himself to the 500 block of Emory Court where police responded. He was transported to Peninsula Regional Medical Center and then flown to Shock Trauma in Baltimore.
Salisbury Police say the investigation is still continuing and asks anyone with more information to call the Salisbury Police Department Criminal Investigation Division at 410-548-3113 or Crime Solvers at 410-548-1776. Citizens can additionally contact the Maryland State Police Salisbury Barrack at 410-749-3101.