Somerset County's Good Samaritan Law Campaign pushes to save lives after overdose rise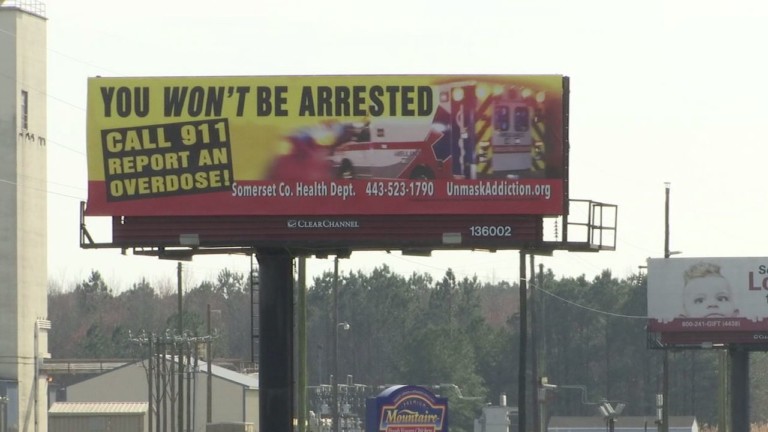 The scourge of opioids across our nation continues to escalate and because of those surging overdose numbers and related fatalities, Somerset County Health Department is hoping to spread the word about their Good Samaritan Law campaign in order to stop those numbers from increasing.
The Good Samaritan Law is a law where no one will be charged, sent to jail, or even fined for reporting an overdose.
The Director of Health Planning and Prevention for Somerset County's Health Department, Sharon Lynch, tells 47 ABC that many people are scared to call for help during an overdose situation.
In 2016, 29 people in Somerset County had an overdose, 5 of those were fatalities. Lynch says, "Any one loss of life is one too many."
And the Good Samaritan campaign just launched in February and we told it is designed to save lives.
The Health Department also teamed up with law enforcement agencies all across Somerset County.
Chief Bozman of the Princess Anne Police Department tells us all agencies are on the same page and the message is clear and consistent, that it's safe to call 9-1-1, if it means it will save a life.
Some of the ways he Somerset County Health Department is promoting the Good Samaritan Law Campaign through posters, facebook, billboards, and press releases.
We're told the major push for this effort will be this spring, but organizers say this is an ongoing campaign that will continue year-round.