McAuliffe vetoes bill seeking religious protections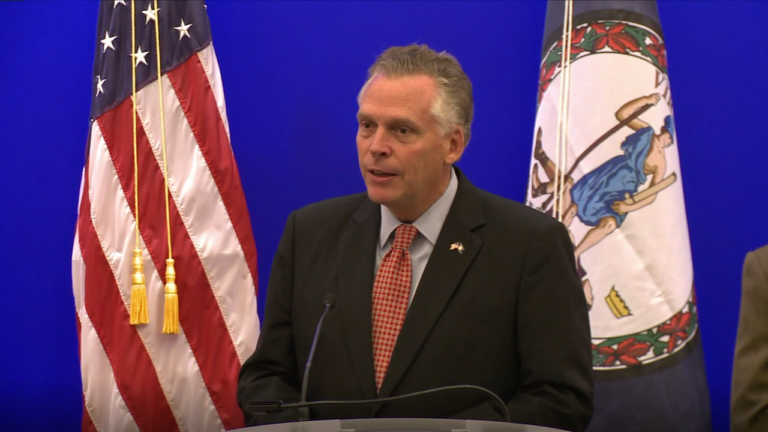 (AP) – Virginia Gov. Terry McAuliffe has vetoed Republican-backed legislation that would bar the government from punishing anyone who refuses to participate in same-sex weddings because of their religious beliefs.
McAuliffe, a Democrat, vetoed similar legislation last year. Republican supporters say the measure is necessary to protect religious freedom.
But the governor said as he signed the veto Thursday while on WTOP-FM that the Constitution already protects legitimate religious freedoms and the vetoed legislation is designed to stigmatize couples. McAuliffe says if the legislation had become law, it would have been detrimental to the state's economy.
The governor, who is often at odds with the GOP-controlled General Assembly over social issues, has now vetoed more bills than any other Virginia governor.