Harlem Globetrotters spread anti-bullying message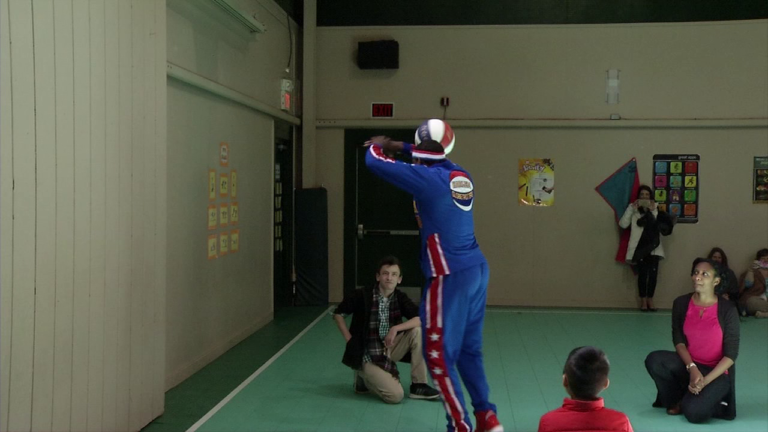 Along with displaying jaw-dropping basketball skills on the court the Harlem Globetrotters also do their part spreading a very important message to our youth, not to bully.
Globetrotter "Buckets" went to the Salisbury Day School Monday to speak with some of their kids.
In addition to sharing stories on why not to bully and taking questions from the crowd, "Buckets" also incorporated some of the students into his tricks.
He said involving them makes the students more likely to buy-in on the message.
"If you have a positive message and you try to make it fun and interactive for the kids and that's the part I love about it, cause you can get kids to interact and have a lot of fun and laugh and smile, they'll remember it, it'll have some "stick-tuitiveness" to it," Buckets said.
He adds as athletes they have a duty to spread positive messages to our youth.
Buckets said community outreach is one of the things the Globe Trotters pride