Delaware Department of Labor creates helpline for users affected by job-seeker database breach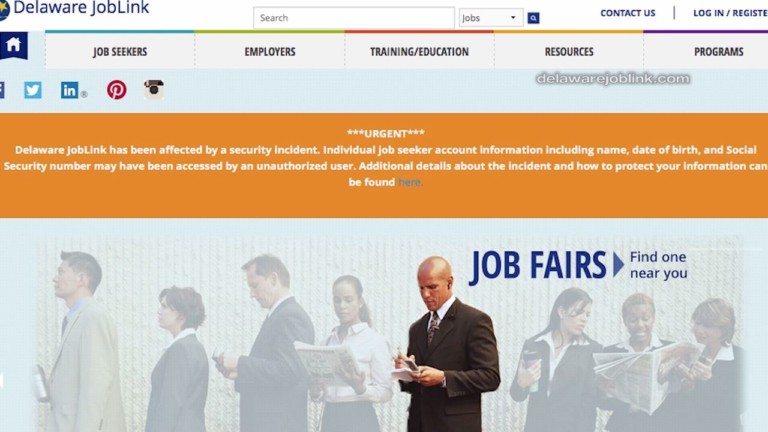 In Delaware, a helpline is now available for more than 250,000 users who were affected by a data breach.
The Department of Labor announced on March 29, 2017, that the call center was set up to help Delaware Job Link users, as their personal information may have been part of a breach from the American Job-Link Alliance's website.
About 200,000 names, birth dates, and social security numbers could have been affected.
American Job-Link Alliance is agreeing to free credit reports for users for three years and up to $25,000 for identity restoration for any user whose identity was stolen.
The call center can be reached at 844-469-3939.