Coons says he's inclined to support Perdue for USDA secretary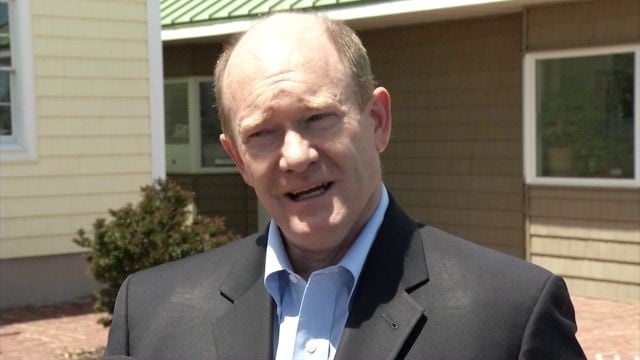 President Trump's pick to head the nations agriculture department Sonny Perdue seems to be gaining favorable reviews from senators he's met with.
The former governor of Georgia recently met with Delaware Democratic Senator Chris Coons and Coons said he's inclined to support him.
One of the things Coons says will stand out to those on Delmarva is Perdue's knowledge of the poultry industry given his work experience and experiences gained in his home state of Georgia.
"Well Governor Perdue has a good understanding of the poultry industry in particular. He is himself is a grain farmer that supplies the poultry industry. So I'm looking forward to a positive constructive relationship with Governor Perdue," Coons said.
Coons said he believes Perdue will have a positive confirmation hearing and garner bi-partisan support.