COAD: Female correctional officer assaulted by JTVCC inmate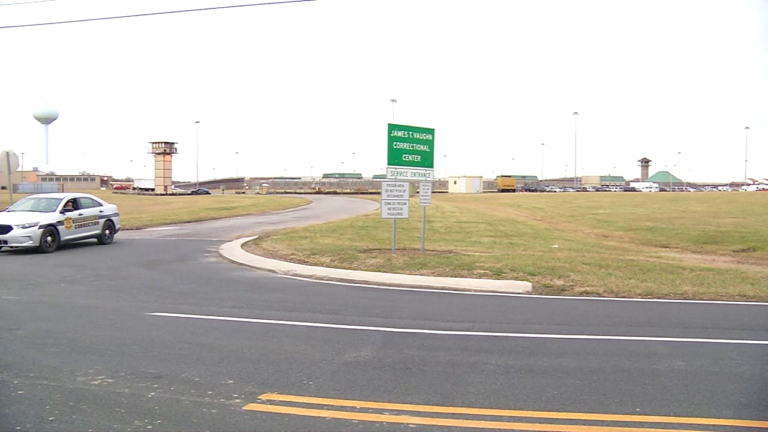 The Correctional Officers Association of Delaware says a female correctional officer at the James T. Vaughn Correctional Center was assaulted Tuesday afternoon by an inmate.
At around 4:10 PM, COAD says the officer was assisting with infirmary staff in collecting trash from inmates' cells. As the officer arrived at one cell, an inmate reportedly made a movement as if he was trying to get out of the cell. COAD says the officer put up her arm to stop the inmate and the inmate reportedly hit her arm and lunged past her and another officer into the hallway.
Both officers pursued the inmate, who COAD says began swinging his arms at the correctional workers. Officers used pepper spray to subdue the inmate, COAD said. Neither the correctional officers nor the inmate were injured.
The Department of Correction confirmed to 47 ABC that an inmate was aggressive with an officer on Tuesday.
COAD President Geoff Klopp says this would not have happened if there were additional staff members in the infirmary when the incident took place. On Monday Governor Carney proposed adding 50 officers and agreed to invest in new equipment for correctional officers, but Klopp says that means little when it's difficult to retain the correctional officers they already have.