Most state police helicopters back in service after repairs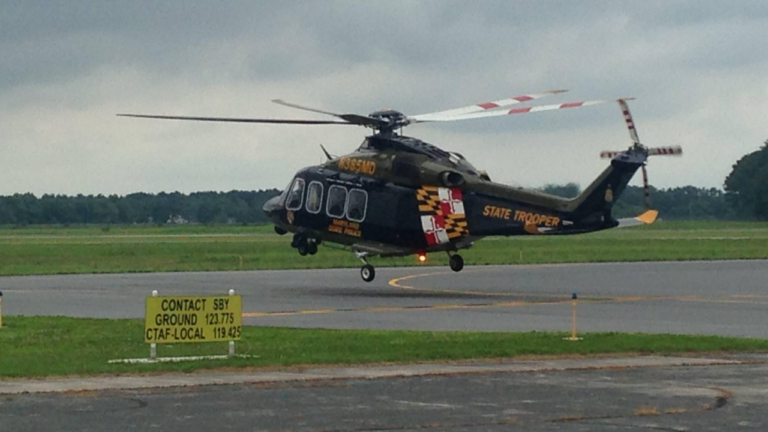 (AP) – Most of Maryland State Police's helicopter fleet are back in service after being temporarily grounded due to possible problems with rotor blades.
State police spokesman Greg Shipley tells local media the problem was found on one of the Leonardo AW139 helicopters during an inspection Jan. 9. An inspector sanded the rotor blade and determined the cracks didn't extend beyond the paint.
However, Shipley says that when cracked paint was found on a second helicopter's blades on Sunday, the state police aviation commander ordered the entire fleet to be grounded for inspections.
Engineers from Leonardo came to Maryland to help with inspections of all 40 blades. Six of the seven helicopters were operating Thursday. The final helicopter is expected to return to service sometime Friday.