Gov. Carney to launch independent review of JTVCC hostage incident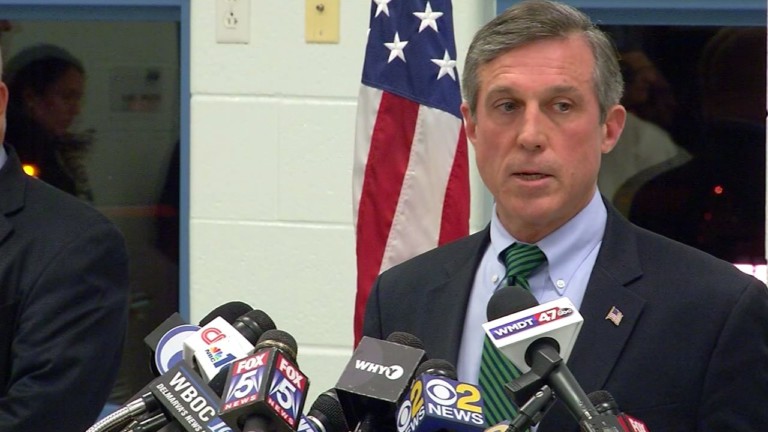 Gov. John Carney says he plans to conduct an independent review of the James T. Vaughn Correctional Center hostage incident.
The governor said Tuesday that he plans to announce his selection to lead the review by February 15th.
Lt. Steven Floyd, a correctional officer who had worked for 16 years with the Department of Correction, was killed by inmates in the hostage standoff.
"We will find out how this happened and work together with all parties involved to prevent this type of incident from happening again," Gov. Carney said. "Every day our correctional officers accept the risk of performing a dangerous job on behalf of the people of Delaware. And we must take the action necessary to ensure our correctional facilities remain safe and secure."
Both Delaware State Police and the Department of Correction are conducting their own investigations into Lt. Floyd's death. To avoid any interference, Gov. Carney's independent review will start after DSP's investigation is completed, officials said.
Underlying and immediate causes of the incident will be looked into in this investigation. Officials say the goal of the investigation is to develop actionable recommendations to prevent further deadly prison incidents from happening.