Fmr. Navy chaplain from Millsboro sentenced 30 years in prison for child porn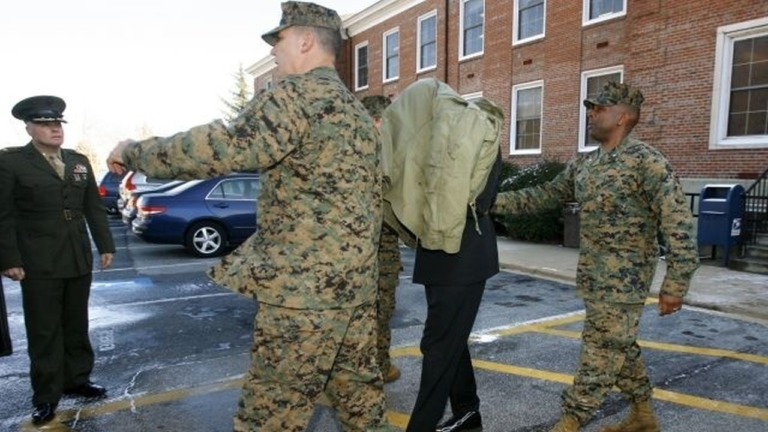 A former Catholic priest and U.S. Navy Lt. Commander was sentenced Wednesday for charges related to producing and distributing child pornography.
John Thomas Matthew Lee, 51, of Millsboro was sentenced to 30 years in prison and a lifetime term of supervised release, the Department of Justice said.
Back in November 2015, Lee pleaded guilty to a count of child pornography production and a count of distributing child pornography.
Lee was already a registered sex offender following a conviction and prison term in 2007 for sexually assaulting a Naval officer while he was serving as a chaplain at the U.S. Naval Academy in Annapolis.
Lee was arrested in November of 2014 when investigators with U.S. Immigration and Custom Enforcement's Homeland Security Investigations linked Lee with social networking accounts that had been uploading child pornography to multiple websites.
According to information from the U.S. Department of Justice, agents found tens of thousands of child pornography images on Lee's computers and phone.
Lee had successfully solicited several juveniles to send him sexually explicit images of themselves.
The case against Lee was prosecuted by the Criminal Division's Child Exploitation and Obscenity Section and Assistant U.S. Attorney Edmond Falgowski of the District of Delaware.