Final vote on Attorney General nomination set for Wed. night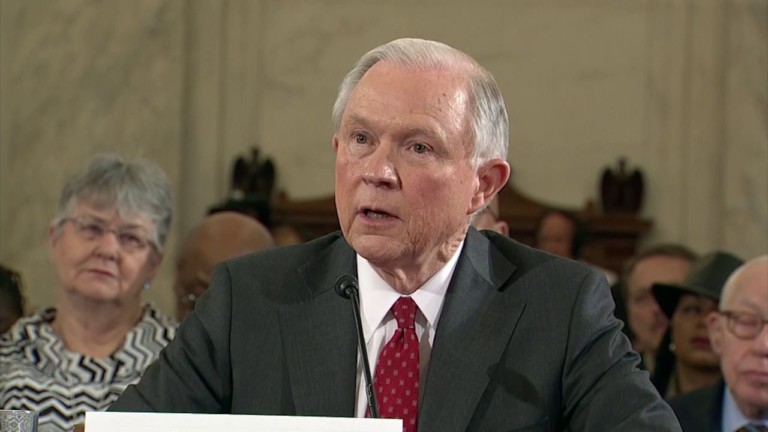 Lawmakers are hard at work debating and confirming President Donald Trump's nominees for cabinet positions, with a final vote Wednesday on the nomination of U.S. Senator Jeff Sessions.
The Alabama senator is up for the position of U.S. Attorney General.
The Senate voted Tuesday to advance Senator Session's nomination, which marked the end of a democratic filibuster; however, lawmakers like U.S. Senator for Virginia Tim Kaine are still voicing concerns over Wednesday's vote.
"This one was a challenging one," says Senator Kaine. "I know Senator Sessions. We served together on the Armed Services Committee. We participate in weekly bible study. We travel together. I consider him a friend."
During a teleconference Wednesday, Senator Kaine cited three key reasons why he's voting against the confirmation of Senator Sessions for Attorney General.
One reason is his [Sessions] position on immigration, with the other reason as his [Sessions] opposition of 2015 legislation, which prohibits interrogation tactics considered torture.
"It would be uniform American policy that we don't use torture…that it's an illegitimate way of treating someone who is detained. The Senate overwhelmingly supported that law, but Senator Sessions was one of a handful of senators who voted against it," says Senator Kaine.
Kaine also admits, he's not convinced Sessions could be a champion for civil rights.
This opinion however, is in stark contrast with that of Senate Majority leader Mitch McConnell.
The U.S. Senator from Kentucky called Sessions a "well-qualified colleague", praising him as honest and fair.
"He [Sessions] is, in the words of former Democratic Vice Presidential candidate Joe Lieberman, an honorable and trustworthy person, a smart and good lawyer, and a thoughtful and open minded listener, someone who will be principled, fair, and capable Attorney General," says Senator McConnell.
We're told a vote is expected Thursday on the confirmation of Representative Tom Price. He has been nominated by Trump for the position of Secretary of Health and Human Services.