Dorchester music teacher named "Teacher Who Makes A Difference"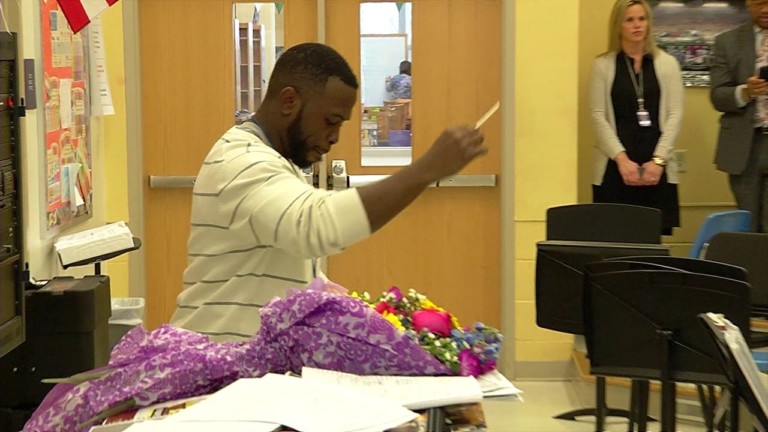 When it comes to schools, music education classrooms may be considered one of the noisier places; however, for one Dorchester County teacher, a special surprise Tuesday morning left him speechless.
Rodney Lee of North Dorchester Middle School has been named 47ABC's latest "Teacher Who Makes A Difference".
Lee has been teaching for eight years total. He teaches band and general music education at the Hurlock middle school and tells 47ABC, one of the most important things teachers can do is letting students know they genuinely care.
He says another key to growing as educator is asking veteran teachers for advice.
"The best teachers are students," says Lee.
He admits teaching was not always a part his plan.
"I realized it was more of a calling and more of something that was a passion that I didn't know was there," he says. "It's a blessing every single day to teach them. I learn more from them than they learn from me. I feel, I do."
Along with teaching roughly 300 students, Lee also volunteers with the afterschool band. He tells 47ABC, they practice about six hours a week.
If you know of a teacher deserving of this award sponsored by 47ABC and Accurate Optical, check out the "Contests" section of our website.