Accomack County tractor trailer accident sends one to the hospital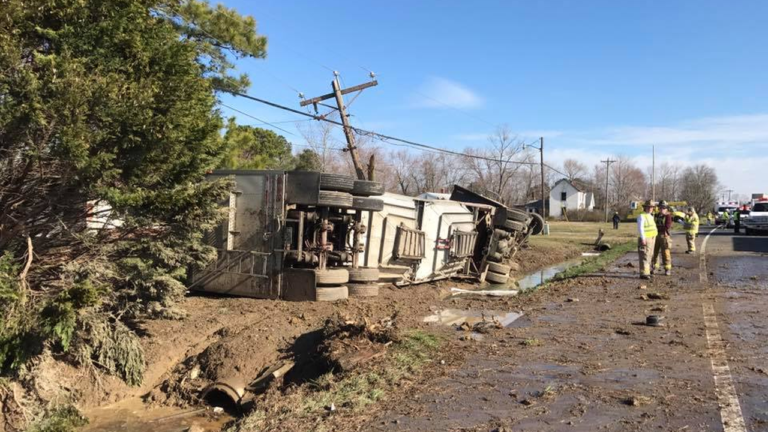 Virginia State Police are investigating a tractor trailer accident that happened Friday morning on Lankford Highway near Accomac that sent one person to the hospital.
Police say the accident happened shortly before 9 AM. No other vehicles were involved in the accident, officials said.
The truck reportedly left the roadway and struck power lines on the side of the highway.
The driver was transported to Riverside Shore Memorial Hospital.
Lanes on Route 13 were shut down while the roadway was cleared and an investigation began.
The Parksley Volunteer Fire Company and the Accomack County Regional Hazmat Team both responded to the crash.
This story will be updated as more details arrive.