Rental company operator charged in fatal 2016 OC boating accident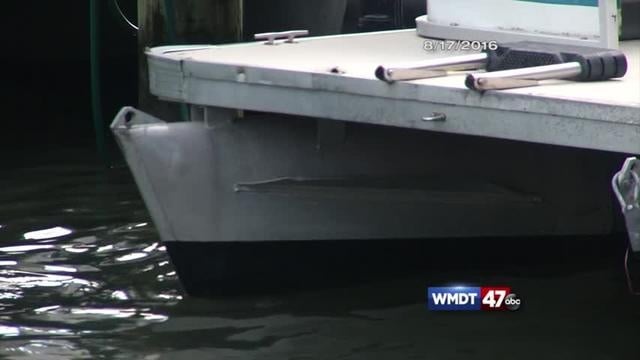 A Worcester County District Court commissioner issued a criminal summons on Tuesday for an Ocean City man in relation to the summer 2016 Sinepuxent Bay boating accident death of a 9-year-old New Jersey boy.
33-year-old Tyler Barnes is the operator of Ocean City Watersports LLC, the company that rented the pontoon boat involved in the accident, officials said.
Barnes faces charges of negligent operation of a vessel, two counts of failing to have required safety equipment on board, renting a boat lacking proper equipment and failing to keep records.
Officials say 17 people were on board the pontoon boat rented from Ocean City Watersports LLC when 9-year-old Kaden Frederick of Howell, N.J. fell from the boat's bow, was sucked between the pontoons and struck by the engine's propeller.
Maryland Natural Resources Police emphasize that bow-riding is illegal in Maryland.
Officials say Barnes has a preliminary hearing set for February 17th in Worcester County District Court. Barnes may plead guilty to the charges before that hearing.
The cumulative pre-payable fine for Barnes would be $640, Natural Resources Police say.