Princess Anne teacher named "Teacher Who Makes A Difference"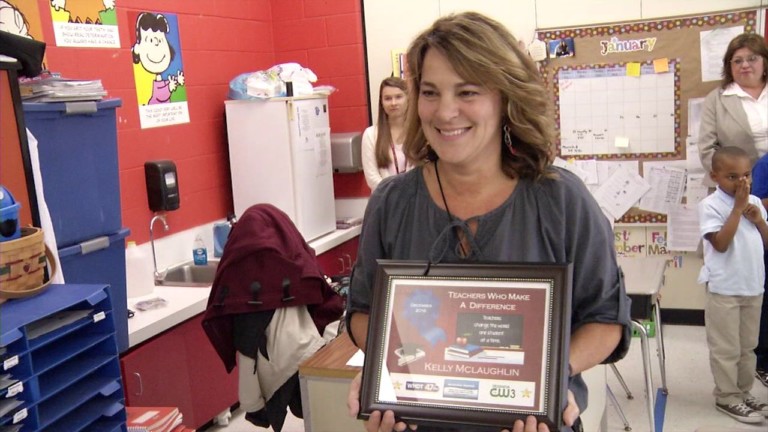 A Somerset County teacher got a special surprise Wednesday morning.
Kelly McLaughlin has been named our latest Teacher Who Makes A Differece.
McLaughlin teaches reading to roughly 60 first graders at Princess Anne Elementary School. She is a Pennsylvania native and has been teaching at the school for six years; however, she has 19 years of teaching experience overall.
Like most careers, teaching has its challenging moments, but McLaughlin has offered a piece of advice for young educators.
"Just never give up. Change is hard, but it's good," she says. "We just keep plugging away and put your heart and soul into it and hopefully you make a difference."
If you would like to nominate someone for this award sponsored by Accurate Optical and 47ABC, check out our Contests page.