Celebrating Pugs to host Puppy Palooza event to rehome 17 puppies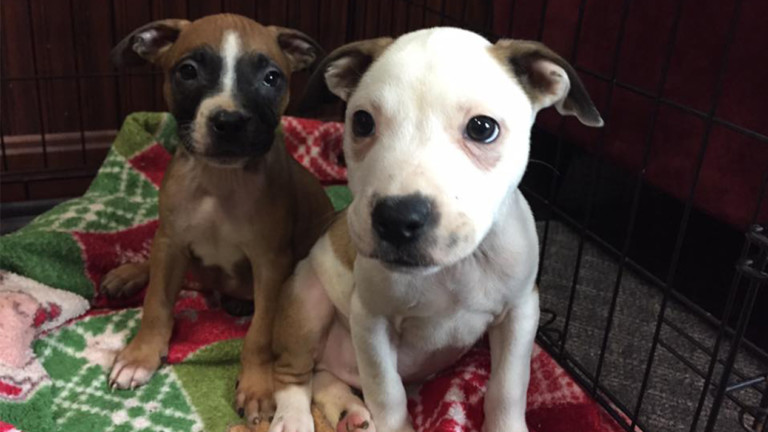 Are you looking to add a four legged family member to your pack? Celebrating Pugs – Hill Hounds is hosting Puppy Palooza, in an effort to re-home 17 puppies.
The rescue group, based out of Caroline County, Maryland, recently took in two pregnant dogs, and now are working to find forever homes those dog's combined 17 pups. There are eight American Bulldog mixes, and nine boxer / bully blend puppies in need of forever families.
Those interested in adding a new family member, can meet all of the puppies at the big event on Sunday, January 8 from 1:00 until 3:00 PM at Pet Health Clinic at 419 Dover Road, in Easton. During the event, you can meet and play with all available puppies, and put in an application for their adoption.
Puppies will apparently be ready to go home starting in late January. Adoption fees for each puppy is $375, which covers getting the pups up to date on their shots, getting them spayed or neutered, a microchip, worming, and 90 days of flea/tick/heartworm prevention, along with an adoption kit with products, coupons, and the puppy's records.
You can check out the Pets on the Plaza segments featuring some of the adorable puppies, by clicking here.