Sussex Tech girls pounce Polytech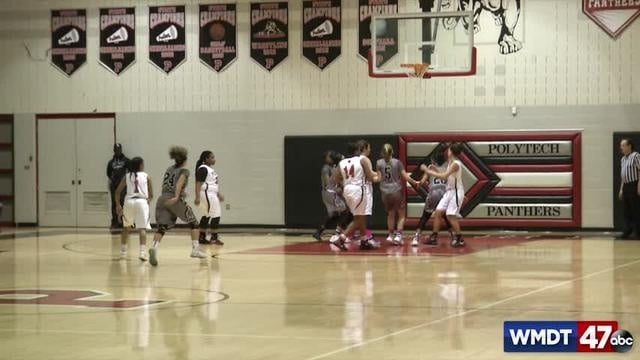 The Sussex Tech girls basketball team defeated Polytech 47-25 on Friday night in Woodside.
Rukiya Davis led the Ravens with 11 points and was the Raven that finished in double figures. Janiya Stevens recorded with 7 points in the win. For Polytech, Yaa Afriyie finished with a game-high 13 points.
Both teams are back in action on Tuesday when Tech hosts Smyrna, while Polytech hosts Cape.