Southeastern Mills biscuit mix recalled for potential salmonella contamination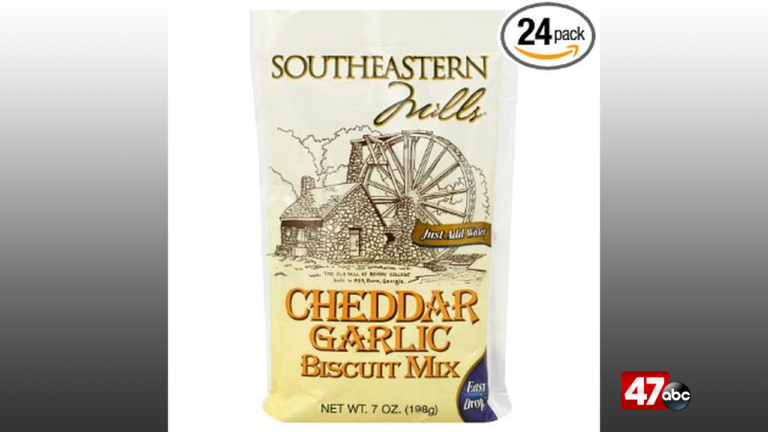 Southeastern Mills, Inc. has recalled one of its products due to a potential salmonella contamination.
Southeastern Mills Easy Drop Cheddar Garlic Biscuit Mix in 7 ounce packaging with a UPC of 7029217840 and best by dates of July 26, 2017; August 8, 12, 23 or 30, 2017; September 2, 2017 and October 11, 2017 is affected by the recall.
The recall comes after a producer of one of the ingredients, Valley Milk Products, alerted the company that some batches of its milk and buttermilk powder could potentially be contaminated.
One food retailer, Giant Food, says they have not had any reports of illnesses due to the product so far.