Senators hold off Urbana late run for Governor's Challenge Win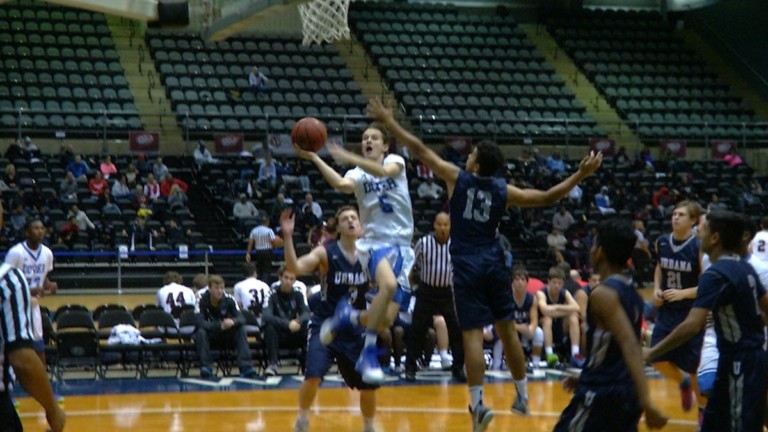 The Dover boys basketball team earned their first win of the Governor's Challenge Friday morning as they held off a late push from Urbana for a 64-57 win. The win improves the Senators to 1-1 in tournament play.
Dover came out ready to play, building a 12 point lead by halftime after getting strong play from their freshman Eden Davis. He would finish with a game high 23 points, showing the ability to attack the basket and finish at the rim. The Senators would build a 15 point lead by the 3rd quarter before Urbana would start to take over. Their press would turn over the Senators creating several easy scores. Then their post player Bryan Bresee would score a couple jump hooks late in the quarter to give is team the lead headed to the 4th. There though, the Senators would settle down to pull out the win. Cameron Turner would score a couple outside shots to put them back out in front, as Dover would hit their free throws late to ice the game.