Pocomoke runs into buzz-saw with Tallwood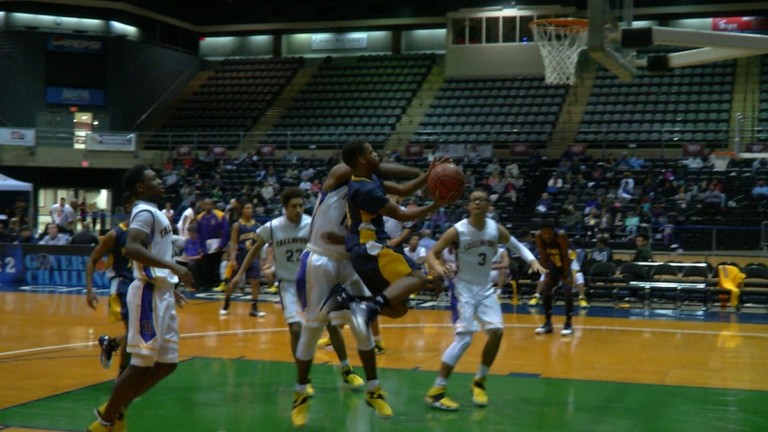 The Pocomoke boys basketball finished their 2016 Governor's Challenge Tournament on a rough note, falling to Tallwood 71-31. The loss drops the Warriors to 1-1 in tournament play.
The Lions opened the game on a mission, swinging the ball from side to side to find open shots. While they showed the ability to knock down the open jumper, they proved to be just as able to find post players down low for easy scores as well. They would out-score the Warriors 17-3 in the first quarter to build a huge early lead. Pocomoke would finally get their offense going after senior Tyrone Matthews would get aggressive. He would end his teams drought by hitting a three from the left wing, before working his way to the rim for a few more easy scores. He would finish the game with a game-high 20 points. However Tallwood continued to show their balance and patience. By halftime they would build a 37-21 lead. Pocomoke continued to battle in the second half, but no one beside Matthews could find their offensive stroke as the offense stumble to the finish.