Pocomoke boys dominate the St. Peters and Paul in the first round of the bracket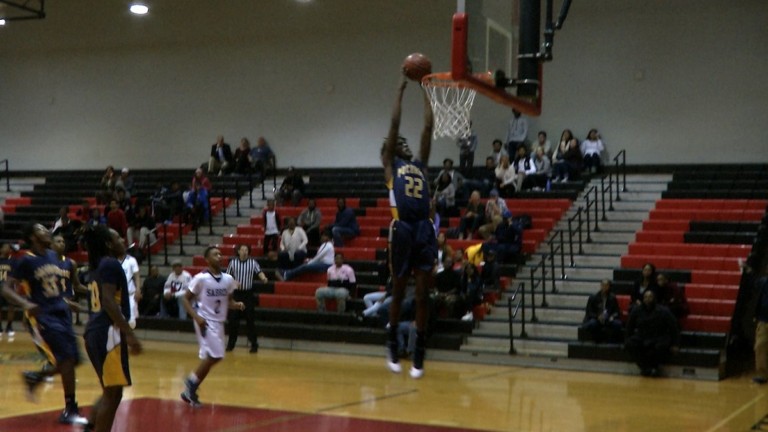 The Pocomoke Warriors looked to start their tournament run off right with a win over the St. Peters and Paul Sabers. The Warriors started off hot with two three's from William Scarborough in the first five minutes and Tyrone Matthews adding one in the second quarter. But the Sabers didn't give up without a fight, Tyrese Purnell put up an impresive 12 pointsin the first half, including a two handed dunk over the Warriors.
Leading 45-28 at half Pocomoke felt they had a commanding lead, but foul troubles helped keep the Sabers in the game. The Warriors fouled the Sabers eight times in the second half and the Sabers capialized. They were able to make eight of their twelve foul shots. But, the Warriors were able to hang on winning 86-64.
This win makes the Warriors 1-0 in their tournament run.