Pizza delivery man robbed at gunpoint in Dover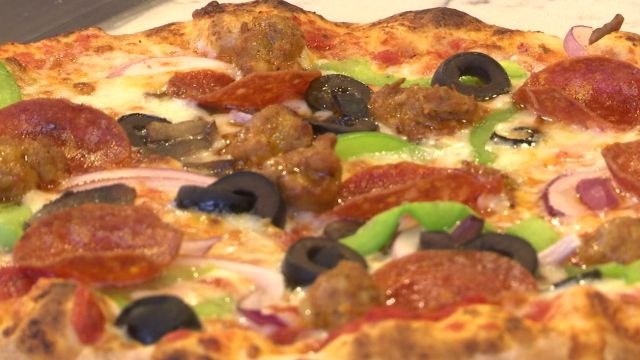 Dover Police say a pizza delivery man was robbed at gunpoint by two men Wednesday night in Dover.
The pizza delivery man was delivering to a house at the 100 block of Holmes Street at around 8:50 PM when police say one suspect asked the victim to come inside.
The delivery man stepped inside where the second suspect threatened him with a handgun and demanded he give up his cash, cell phone, iPod and the food.
The suspects reportedly ordered the delivery man to leave and then fled the scene themselves. Police determined the address was a vacant home.
Police describe the suspects as two black males, one who was waring a red bandanna over his face.
People with information are encouraged to contact Dover Police at 302-736-7130 or Crime Stoppers at 1-800-TIP-3333.