Parkside girls outlast Bennett in double overtime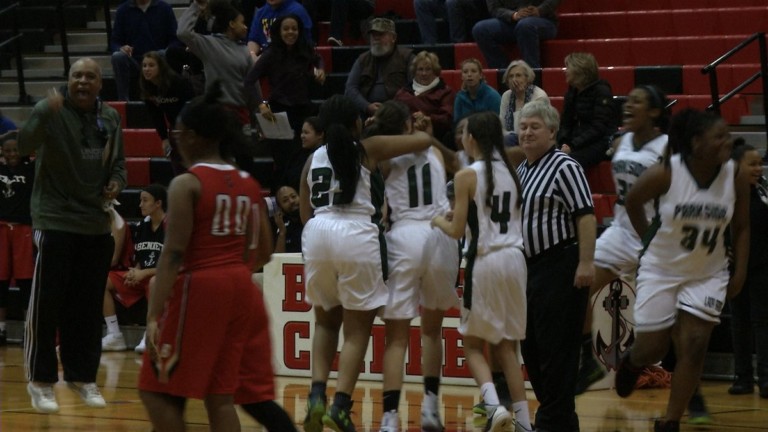 The Parkside Lady Rams looked to finish strong in the Governor's Challenge as they took on the Bennett Clippers. It was a big first half for Olivia Owens of Bennett, she had fourteen points in the second quarter to help put her team ahead 27-22 at half.
Going into the fourth quarter, the Clippers had a tow point lead over the Rams and Mackenzie Gaynor looked to change that. She scored five points off of free throws and helped the Rams come within two with just under ten seconds left. After two missed foul shots by the Clippers, Parkside had one last at tying the game up and with a long pass to Olivia Owens she was able to knock down the lay up as time expired to send it to overtime.
In overtime, Parkside went blow for blow with Bennett matching each basket with one of their own. With 1.9 seconds left, Bennett had a two point lead and Parkside had one last shot off of the inbound. A pass to Abbey Sterling was all that was needed as she laid the ball into the basket as time expired to tie it up 59-59.
In second overtime, Parkside carried the momentum from the first overtime and went on an eleven point run to go up 70-59. Bennett was able to make a couple of foul shots but it was just not enough Parkside was able to hold on 70-62 in double overtime.