Local production of the Nutcracker ballet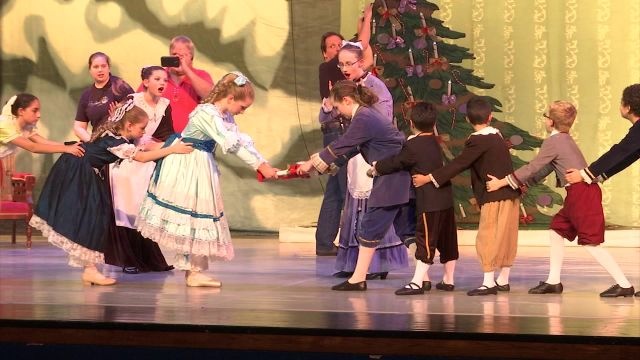 In the spirit of the holidays, a local non-profit ballet company is putting on a production of a holiday favorite, The Nutcracker. The Eastern Shore Ballet Theatre has been around for 25 years. They're dedicated to promoting the art of dance. This weekend, ESBT is putting on a production of The Nutcracker.
Local dancers from the ages of six to 18 are all apart of the big show held at Wicomico High School. 47 ABC got a sneak peek of the show during one of the dress rehearsals. Eastern Shore Ballet Theatre Board Member, Tara O'Barsky, says it's a ballet you won't want to miss.
"I just think that it's a beautiful production, it definitely shows off performing arts, it shows off the talents of these young dancers and what they can do. It's absolutely beautiful, it's a pre-professional ballet company so you won't be disappointed in what you see," explains O'Barsky.
If you want to see the nutcracker this weekend you can go online to buy tickets. There's a choice between three shows.